Plukovník Frank Slade počas vojny oslepol a strata zraku ho zmenila na zatrpknutého cynika. Už nevidí zmysel života a chce sa ísť naposledy pobaviť spolu s opatrovníkom Charliem, ktorého trápia problémy so spolužiakmi. Frank plánuje výlet v New Yorku ukončiť tak, že si vystrelí mozog z hlavy. Napokon sa však mení na energického muža akým býval a začne si uvedomovať, aký je život krásny.
K tomuto filmu som sa dostala náhodou, keď mi na Youtube zobrazilo ukážku tanca – tanga z filmu. Malá ukážka z filmu a samotný Al Pacino ma očarili natoľko, že som si ho o pár týždňov pozrela. V ukážke tancoval s mladou ženou. Ich tanec nebol dokonalý, ale práve to na tom bolo krásne – že dievča bolo neskúsené v tanci a Frank (Al Pacino) bol slepý.
I have come to the crossroads in my life. I always knew what the right path was. Without exception – I knew. But I never took it. You know why? It was too damn hard.
Keby som tohto herca nepoznala, uverila by som, že je slepý aj v reálnom živote. Tak dobre dokázal zahrať slepca. Za túto rolu dostal niekoľko významných ocenení. Je to starší film a tie práve milujem. Myslela som si, že budem plakať, ale neplakala som, naopak som sa smiala. Bolo tam veľa vtipných scén, ktoré mi vyvolali úsmev na tvári.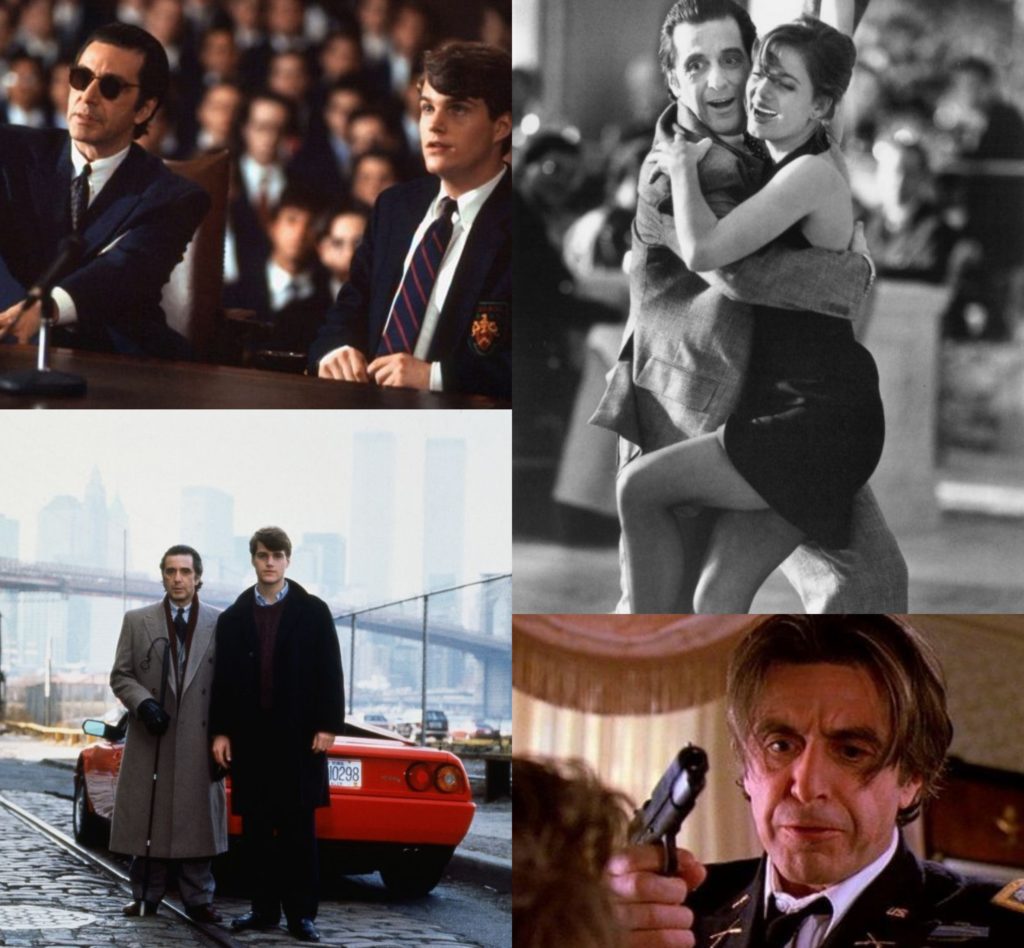 A ako to teda skončilo? Vyriešili sa chlapcove problémy so školou? A to najdôležitejšie – spáchal Frank samovraždu alebo nie? Tomuto filmu dávam jednotku s hviezdičkou. Určite si ho pozriem znovu.
dráma