Colonel Frank Slade was blinded during the war and the loss of his sight turned him into a bitter cynic. He no longer sees the meaning of life and wants to go have fun one last time with his guardian Charlie, who has some problems with his classmates. Frank plans to end the trip in New York by blowing his brains out. However, during the trip he turns into the energetic man he used to be and begins to realize how beautiful life is.
I saw a preview of this movie when I was shown a demonstration of the tango dance from the film on YouTube. A small preview of the film and Al Pacino himself charmed me so much that I watched it a few weeks later. In the demo, he danced with a young woman. Their dance wasn't perfect, but that's what was beautiful about it – that the girl was inexperienced in dancing and Frank (Al Pacino) was blind.
I have come to the crossroads in my life. I always knew what the right path was. Without exception – I knew. But I never took it. You know why? It was too damn hard.
If I didn't know this actor, I would believe that he is blind in real life. He could play the blind man so well. He received several important awards for this role. It's an older movie and I just love those. I thought I was going to cry, but instead, I laughed. There were many funny scenes that brought a smile to my face.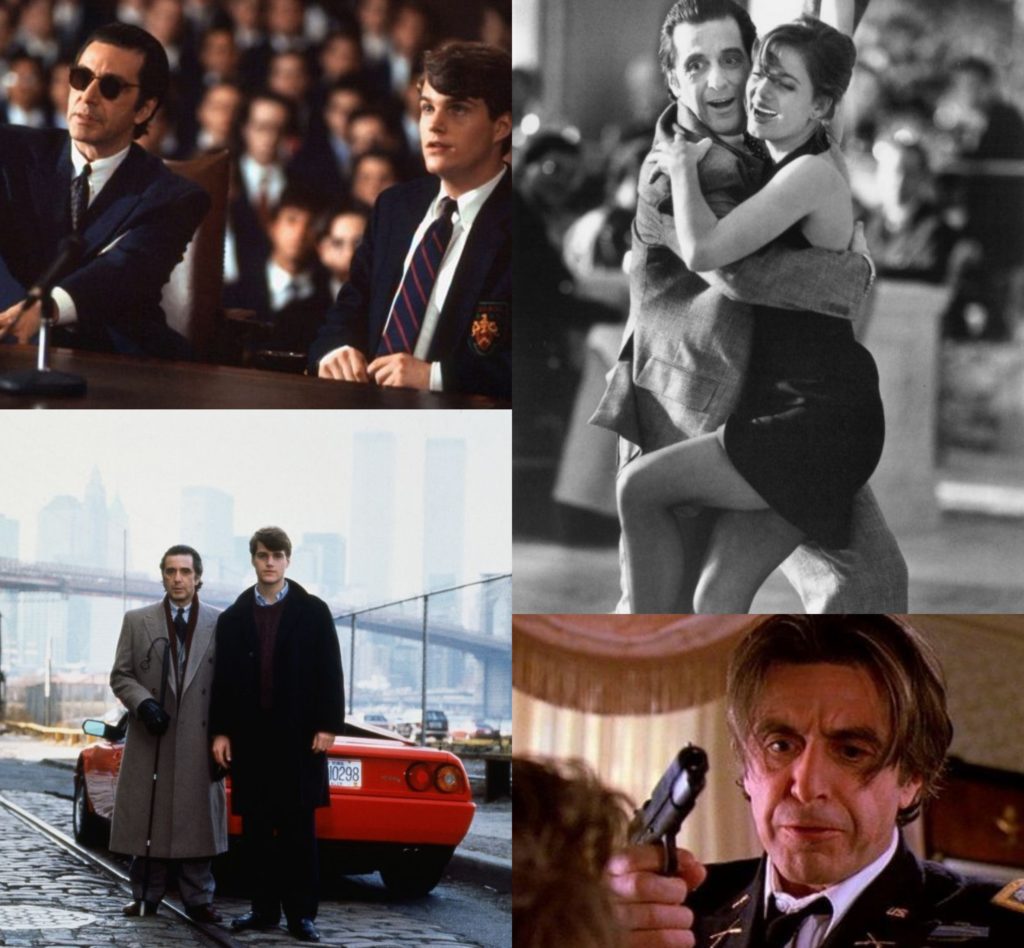 And how did it end? Have the boy's school problems been resolved? Most importantly – did Frank commit suicide or not? I will definitely re-watch this movie and I recommend you to do so too.
drama