CW: SPOILERY
Asi si ešte pamätáš na moju poslednú recenziu filmu Nikto nevyviazne živý. Nuž, ak sa budeš rozhodovať medzi týmito dvoma, určite si vyber Kingovu Trávu, ktorou opäť nesklamal. Naopak, vzbudil ňou záujem mnohých.
Tehotná žena spolu s bratom za volantom cestujú do San Diega. Na polceste začujú volanie malého chlapca znejúce z vysokej trávy. Pustia sa za ním len preto, aby zistili, že už možno nikdy nenájdu cestu späť.
Chvíľu po tom, čo Becky a Cal vstúpia na pole, stratia jeden druhého. Prichádzame k momentu, kedy je vhodné prezradiť, že Becky nie je rozhodnutá, či si dieťa nechá. Zdá sa totiž, že jeho otec oň nemá záujem. Ten sa vydá hľadať stratených súrodencov. Správne – stratených, údajne až po dobu dvoch mesiacov. Čas vo vysokej tráve očividne plynie podľa vlastných pravidiel.
Dôležitú súčasť filmu predstavuje skala, ktorá je podľa všetkého obrátená verzia stromu života v rajskej záhrade. Každý, kto sa jej dotkne, pocíti obrovskú silu a múdrosť. Výmenou za to sa však už nikdy nevymaní z trávnatých stebiel.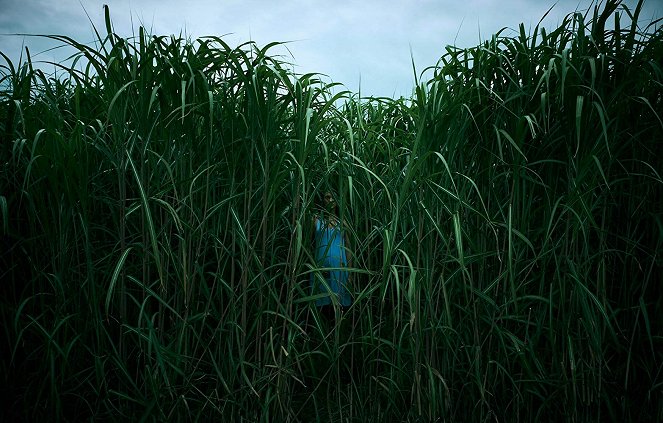 A tak sa naša partia motá v tej istej slučke, zomiera a "opäť ožíva", nie však doslovne, to len ten čas, ktorý stratil akýkoľvek význam či logickú postupnosť. Zdá sa, že v tráve zostanú zaseknutí už navždy.
Ak si chceš pozrieť originálny, netradičný horor a ako bonus potrápiť mozgové závity, určite neoľutuješ.
HOROR