Your name, or accurately Kimi no na wa, is a 2016's movie.
I got to it as I get to most movies I watch. I noticed one quote from it on the Facebook page Movie quotes. It is quite remarkable, see for yourself.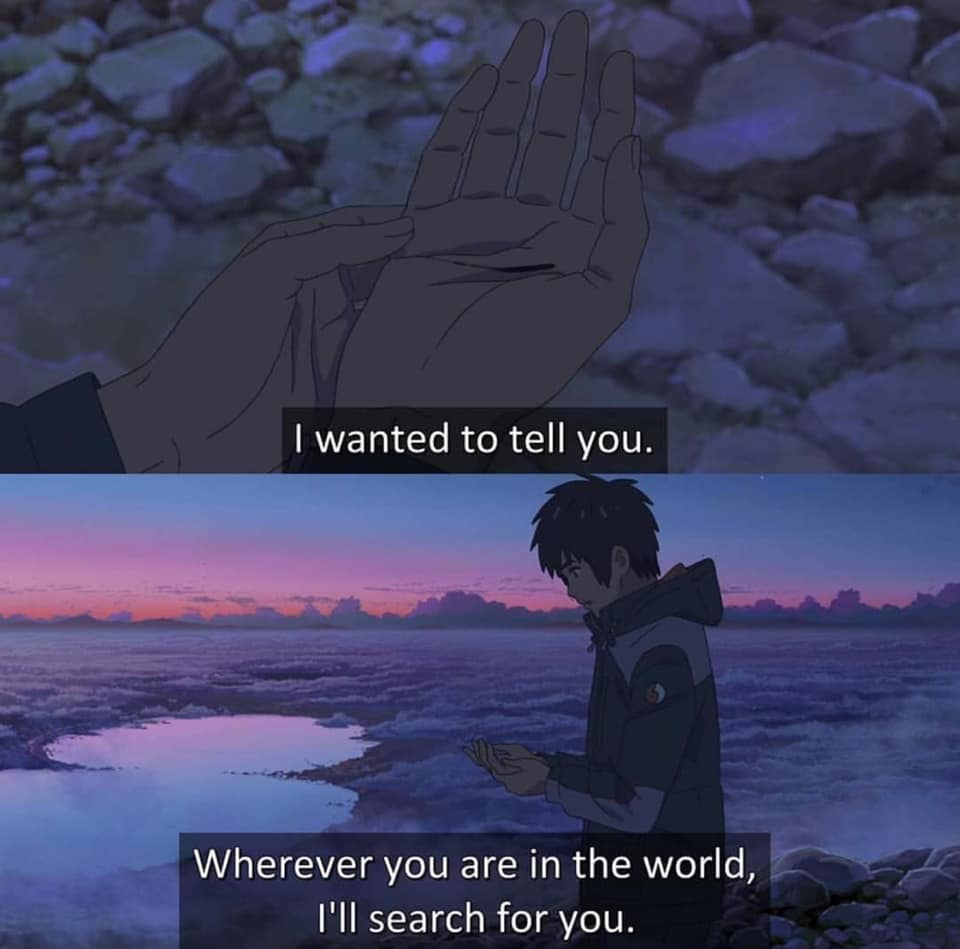 This genre has been bypassing me so far (it may be due to the film Spirited away, which I didn't like [God, I absolutely didn't!]). On the other hand, Princess Mononoke has caught my attention and Your name, at last, absolutely thrilled me.
I was fascinated by the natural scenery, which I hope still exists in some parts of the world; I was fascinated by beautiful colours and ideas that projected into my dreams.
Whether it excites everyone, I'm not entirely sure … maybe you'll roll your eyes at the beginning with strange scenes that only start to make sense after a while. At least to me, it took a while to understand what was going on – but as soon as it came, I fell in love with the story.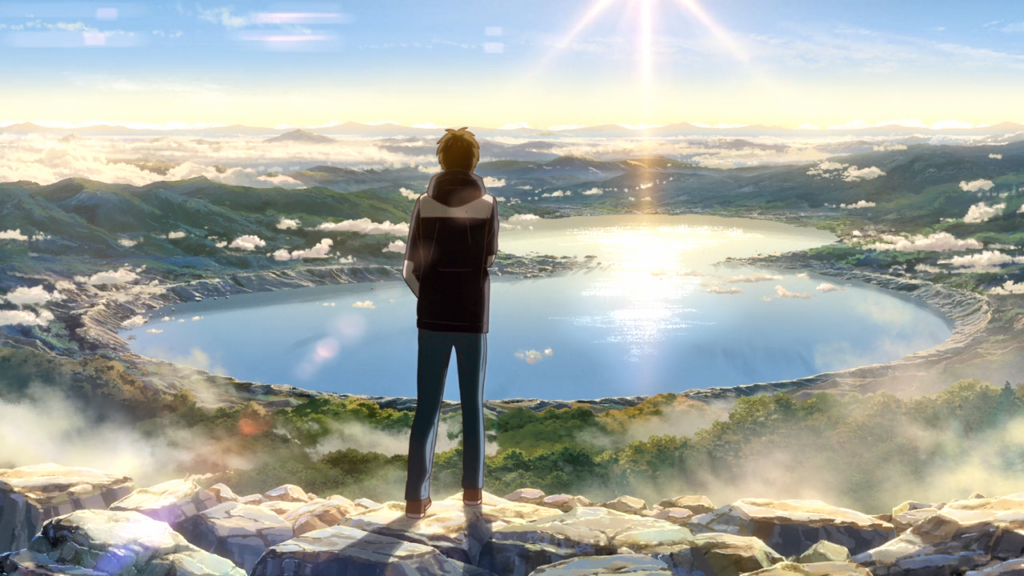 Your name is Mitsuha. It's okay. I remember. Mitsuha. Mitsuha. Mitsuha. Your name is Mitsuha.
The sophistication that finally came to fruition in this film amazed me. There are moments that make you think about the concept of the other half, a soulmate, and there are funny ones when you almost run out of tears of emotion, but that's when the main characters began to argue.
How unattainable love of our lives sometimes is – and yet so close. Do you know the moment when you pass someone on the street and it incomprehensibly draws you to them? Maybe you even lock eyes for a second … and then you're too far away and you'll never run into each other again. At the end of the movie, several similar magic moments await you.
What to add? You'll see a lot of Japanese traditions and the tension doesn't go away for a second. So, romantic souls of all countries, unite and you definitely look for this movie!
Who are you? Who is that? Someone dear to me. I shouldn't forget. I didn't want to forget! Who are you? What's your name?
romantic / fantasy / drama