Cacao Prague
A cafe in the centre which was not even our destination originally. We were looking for cukrář Skála* hidden in the passage behind the corner. Cacao is much easier to find – it is located on Náměstí Republiky, next to the Museum of Communism.
Even though Cacao was something of a consolation prize, in the end, I was very satisfied. Here you will find a large selection of cakes, a breakfast menu, light and healthy main dishes and rich drink menu as well.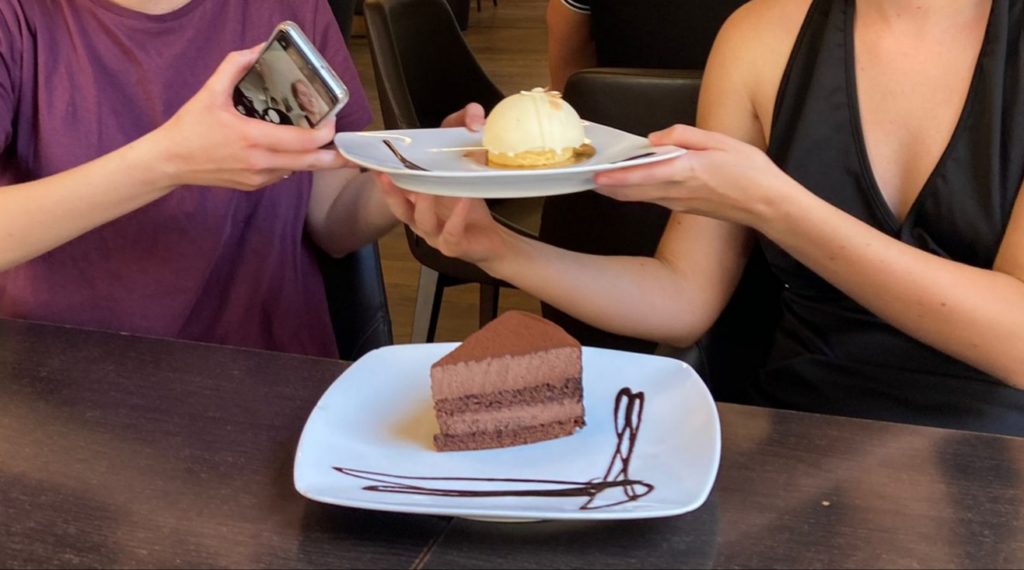 *though one day I'll definitely come back there
LEHKÁ HLAVA
Vegetarian restaurant in the city centre. You have to be prepared for higher prices – but as a reward, you will get a large portion, a satisfied stomach and your eyes will enjoy the alternative environment. Worth mentioning is the daily menu, where you can choose water or wine as a drink included in the price.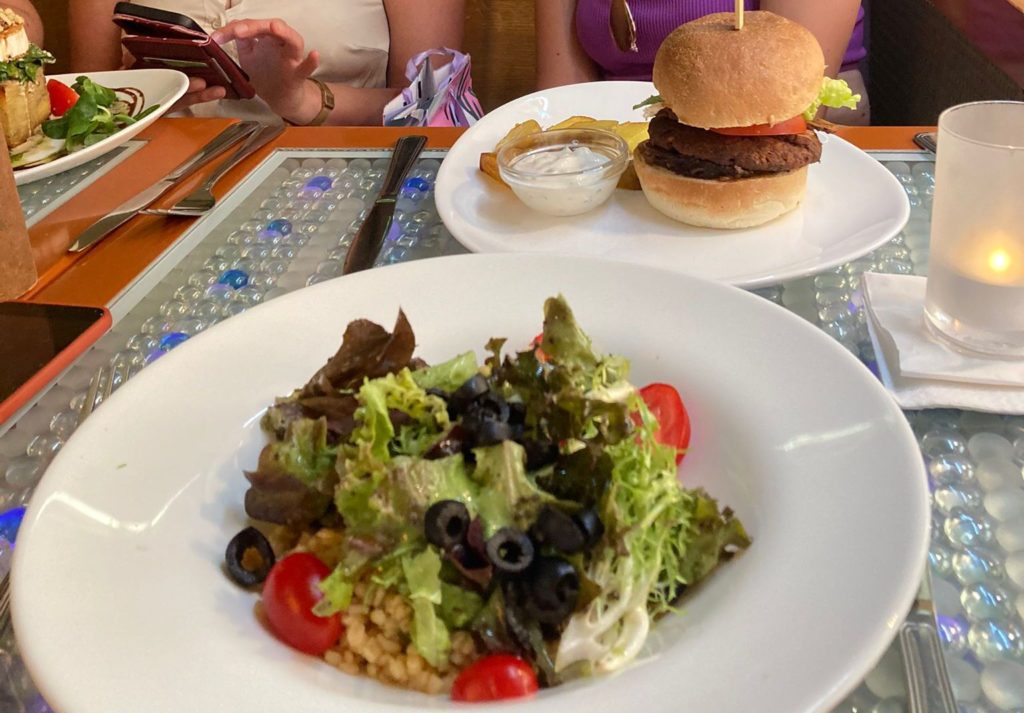 Creme de la creme
An Italian ice cream shop that has several "branches" in Prague. We took a walk from Lehká Hlava and reached probably the largest of them in the Old town. It is possible that you will not be the only one curious about this quality and you will have to stand in line for a while. As a reward, you can choose from 58 types of classic, vegan and healthy ice creams. They serve them in several sizes and the smallest one is definitely not small. A little tip: inside, a little hidden from the customers' eyes, luxurious-looking cakes await.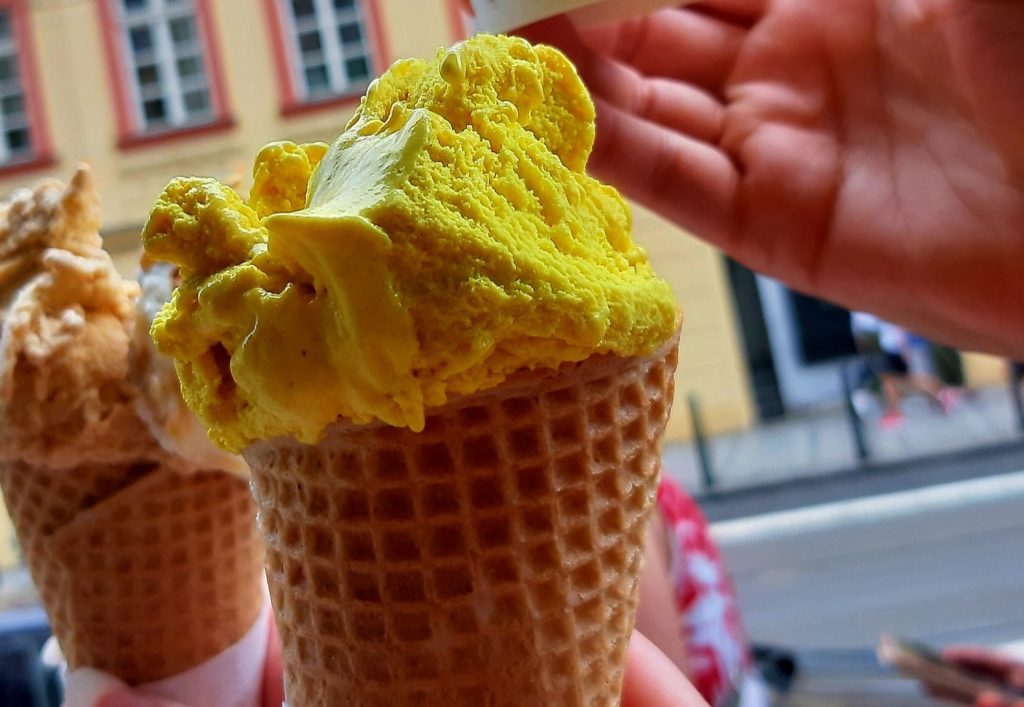 choco-story museum
Better said, walk past the museum and enter the next door. Such goodies are waiting for you there. Once again, you need more money to prepare (3 strawberries in chocolate cost 125 CZK), but the taste is worth it.