Potápanie. Hlboký nádych, záber rukami a zrazu ste vo svete krajšom, ako kedy bude ten náš. Môžete si užívať ticho a slobodu, ale len tak dlho, kým vám nedôjde kyslík. A to je možno až príliš neskoro. Pocit, že sa nestihnete dostať hore a pľúcam už nikdy nebude dopriaty dúšok čerstvého vzduchu, zvykne byť príliš mučivý.
A tak je to aj so spomienkami. Spočiatku sú príjemné, ako osviežujúci vánok od mora v horúci deň, ako vôňa človeka, ktorý sa nám páči. No napokon to vždy zabolí.
Moje spomienky ma v poslednom čase doháňajú. Aj keď sa snažím, nikdy nebežím dosť rýchlo na to, aby som im utiekla. Už sú vo mne, majú ma vo svojej moci, vo svojich pazúroch, z ktorých len tak rýchlo neuniknem. Prichádzajú znenazdajky, väčšinou v noci, ale aj v bežných okamihoch dňa. Prichádzajú, keď sa snažím zapadnúť do davu, hovoriac jazykom, do ktorého sa len nútim.
Neprežila som toho veľa, spomínam teda na detstvo.
Letné prázdniny, vystávanie v okne, rozprávky a naháňanie sa po záhrade, chuť jahôd a vôňa kvetov. Studená voda v bazéne, tráva, ktorá šteklí na bosých nohách, snaha uniknúť pred včelami.
Nikdy nekončiace večerné prechádzky po uliciach, pády a rozbité kolená prežívajúce s ľuďmi, ktorých som zvykla mať rada. Koniec-koncov stále mám, pretože oni sú tam, keď spomínam. Odtiaľ ich nikto nevymazal.
Chladivé tiene stromov počas horúcich dní. Vôňa lesov, chata obklopená prírodou. Ak zavriem oči, ešte stále cítim chuť malín na svojom jazyku a počujem hukot potoka. Na rukách mám kvapôčky ľadovej vody, pod nohami hríby.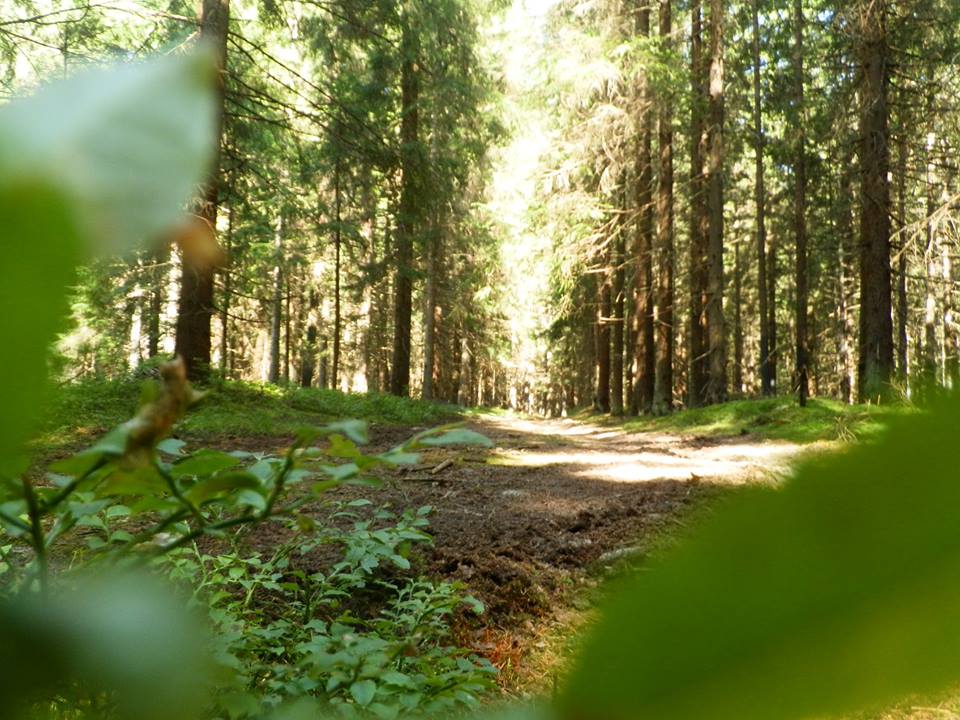 Už sa viac nenaháňam za loptou na veľkom ihrisku s kamarátmi, o ktorých som po čase vlastnou vinou prišla. Naháňam sa za známkami, obraciam sa po chlapcoch a jediným rozveselením mojich dní sa stali večery v McDonalde.
Aj mladosť má svoje čaro, no niekedy sa bojím, aby som si ju príliš neužívala; pretože sa v dospelosti nechcem trýzniť spomienkami. A mne ubližujú aj tie pekné – pretože ma trápi vedomie, že rovnaké už nikdy neprežijem.
Budem teda žiť svoj život taký, aký príde, bez prílišného vyhľadávania dobrodružstiev.
Nikdy sa neponorím príliš hlboko. Viem, že potom sa mi nemusí podariť vrátiť sa späť na hladinu. Viem, že namiesto toho by som bojovala s túžbou klesnúť na dno, ako kameň, ktorý ktosi zahodil z pláže v návale hnevu.