I greet you, skilled people and close souls who (if I suppose correctly) are engaged in writing. I want to share my experiences, joys and minor disappointments today. They all come from here – from poppyhead. I want to show you a story that began to be written … well, long before I actually started writing here. Pay attention to the apps I mention. They may come in handy if you follow in my footsteps.
In case you would like to look before point A, I am attaching this photo from times long past.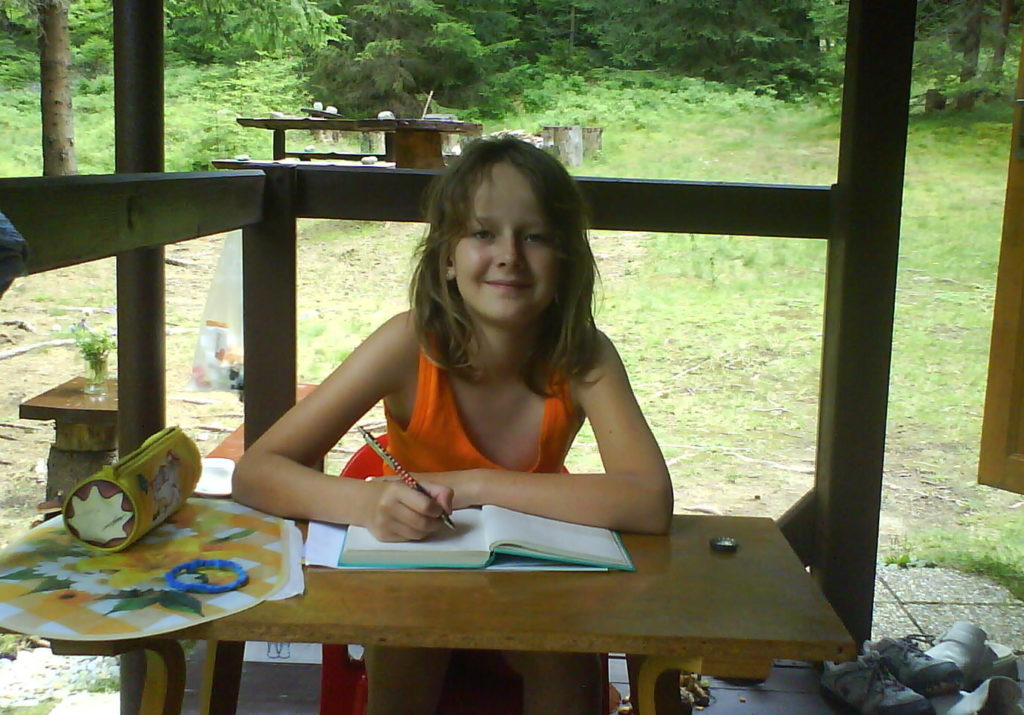 And now let's come to point A or chapter one: Fanfictions on Wattpad. We published them between the elementary and high school years, now I mainly consider them to be teenage offsprings… but they represent an important point that led me to reveal myself publicly today.
Yes; without success [I've been looking for some less boastful word for a long time, but my vocabulary is obviously not that great], which has picked up one story in particular; who knows if I would ever consider blogging.
Chapter two:
When I did consider it for the first time, it was put down with thoughts such as I'm not going to market with my own emotions.
The truth is, in the worse times of my life, it has helped me many times to identify with any passage posted somewhere on the Internet. Thanks to the belief that something similar will happen to one of my readers, I don't mind my "exposed skin" that much.
Chapter three (and the most important one):
Once you get to the okay, I'm going to share my thoughts phase, the feedback is very relevant. And I've always had enough. Firstly, from the people who write themselves; secondly, from those who could tell me if my creations were easy to read and what I could improve.
Above all, however, I needed a person who supported me and sometimes even pushed me to start doing something about the alleged [just to sound modest, but don't let me fool you, of course, I have it] talent. That person was in my case a boy who finally took this all under control. Without him, I could draw my own page at most, as I have no idea how all those programming HTML things work.
Chapter four: 
Valencia. That's where the real history of this blog began to be written, that's where articles (that I was still really confused about) originated. However, together we managed the first headings, sentences and inserted pictures, and today I can handle more or less everything.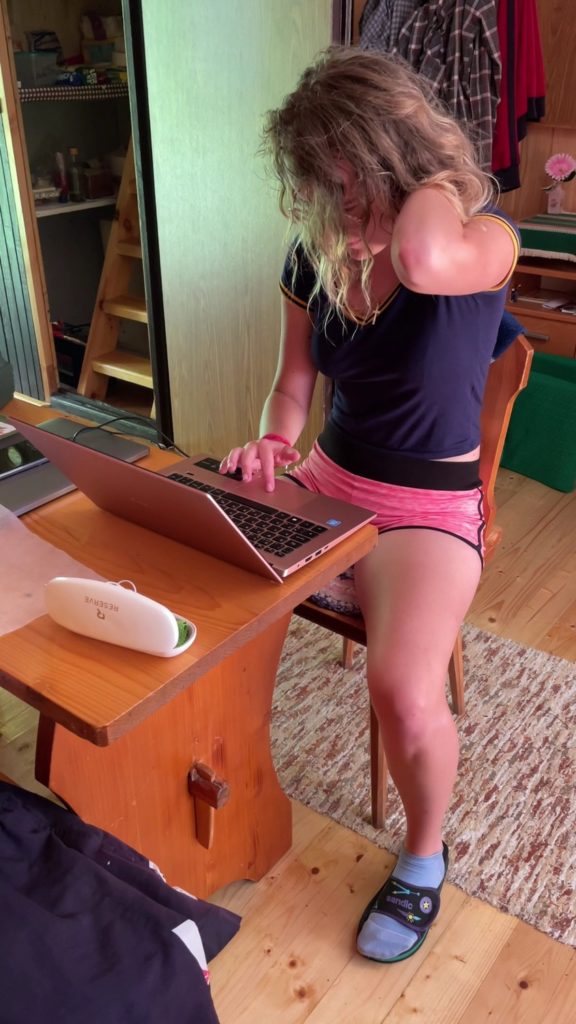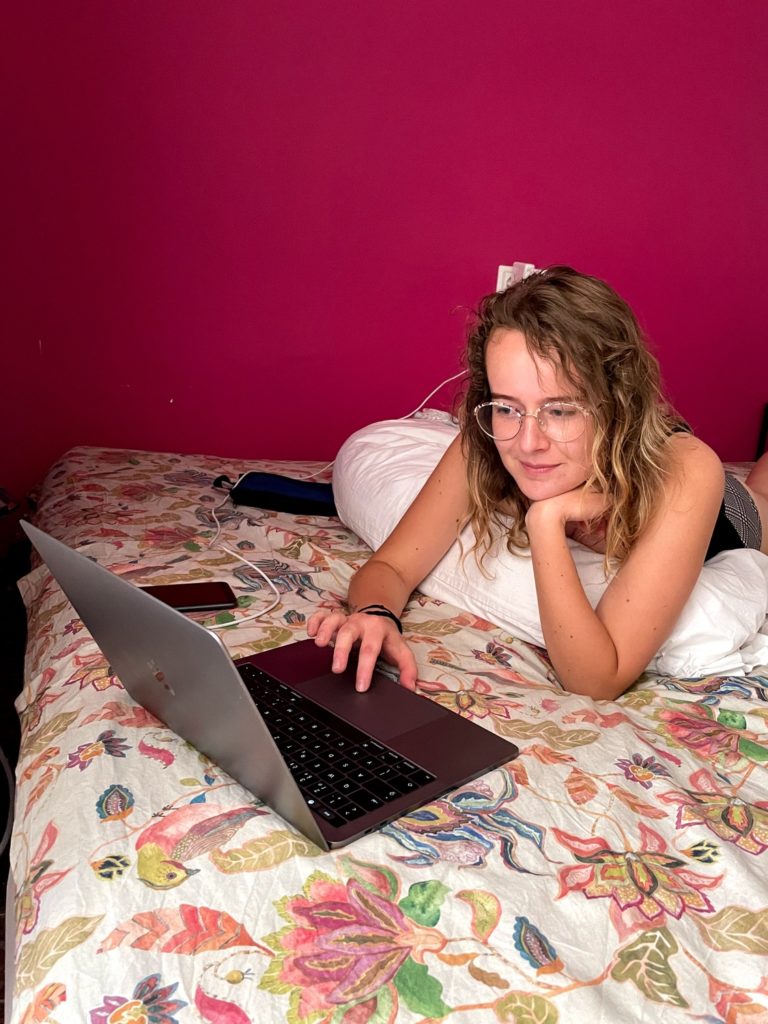 Chapter five: 
As soon as you have a blog, questions such as "will anyone read it at all?" Or "how do I get people here?". If – just like me at first -, you're reluctant to occupy social networks, there are other ways to propagate yourselves. You can share articles directly through your existing Facebook profile. When I think about it, you might even reach more people than a potential Facebook page would. Because you have to have likes on that one first… the vast majority of which will come from your friends anyway.
That's right unless you come up with a different marketing plan, friends and family will initially be the only fan base. To be honest, I'm not sure if my readership has expanded at all.
You can share the articles in various Facebook groups – this way, my reviews reach movie fans directly, just as vegetarian recipes reach plant-based food enthusiasts.
Now I'll reveal something about Instagram. I was thinking about this social platform long before I finally decided to start it. I definitely recommend you to go the same way and as a first step, find out what blogging accounts look like, what they add, and how they are promoted.
Instagram tip number one is definitely the miraculous Unum app, in which one can schedule posts for weeks to come. As for the design of specific posts, VistaCreate helps me with that.
In my mobile note on this article, I have written depression when what is supposed to follow you does not follow you. To explain, my followers are Slovaks, and the posts I share with the world are from the English section of the blog.
---
So that would be my writing story. Let me finish this with pathos and tell you … blogging is one of the best things that has happened to me. It gave a kind of meaning to my life, a tiny fulfilment on the days when my existence seems insignificant. Looking at someone reading my article and seeing that they like it, is priceless.
I should probably be studying journalism or another related field… and based on that, one day, I should really use my skills.
I'm putting my energy into something else. But no worries, it doesn't stress me that much. I know that one somehow always finds a way to what is meant for him. It may not be the way for me, it may be the sidewalks… and maybe poppyhead. is one of them.