CW: SPOILERS
Noa is a young woman trying online dating. How that usually goes, you will see at the beginning. The important point, however, is when !in real life! she comes across a nice guy named Steve. She falls in love with him almost immediately, but she has no idea that Steve is planning something completely different from a common future.
The potential couple is nice to look at, the right energy is hanging between them from the very first date. The introductory part is actually especially long, my parents gave it up during it with a conviction that it is a classic romantic film.
Just like them, I didn't expect anything bad to happen, and since I liked the main characters, I got to the 34th minute. That's when the real show began.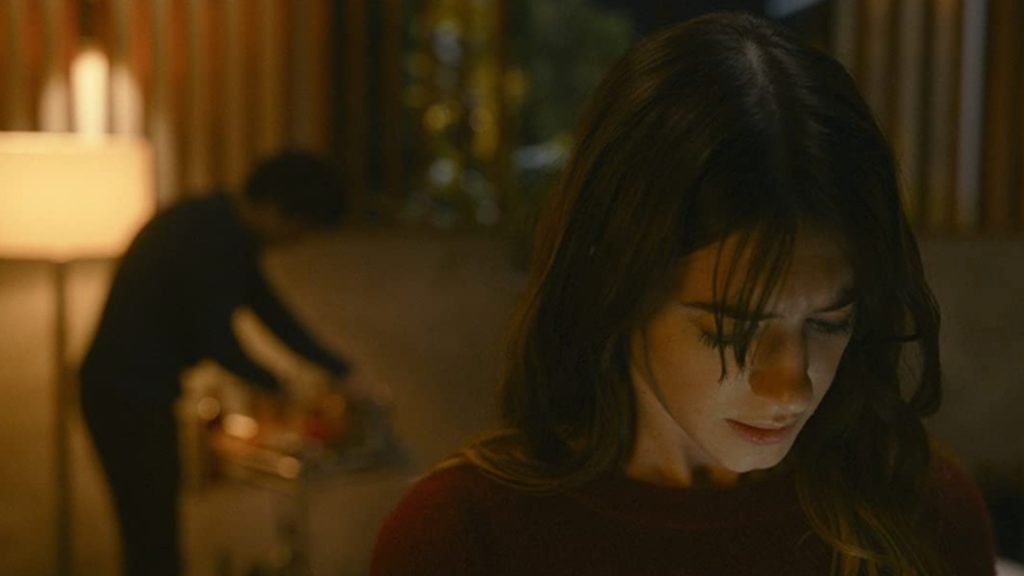 There aren't many movies I'd be interested in after watching them. However, Fresh is so weird, morbid and funny (in a way) that I rewatched it the very next day. (Above all, I wanted my parents to have this experience and show them what they had missed).
By the way, I also considered myself a weak stomach. The thing is, bloody and fleshy scenes pop up at me in regular TV commercials as well… and I'm used to the fact that they don't do me any good due to my vegetarianism. Who knows, maybe that's why I managed to look at the phenomena in this piece. So I recommend giving it a chance and, at worst, to keep saying that props are artificial.
Am I talking in riddles? So take a look at one of the marks below the article and you'll know right away what Steve (if that's his real name at all) is.
Does he do it just for himself, or are others involved? Will Noa save herself? I won't tell you, enjoy the dose of suspense that the movie offers.
comedy / HOrROR / ThRILlER